The AIF Institute provides institutional investors with customized educational programs and promotes their collaboration through its Centers of Excellence.

The AIF Institute and Centers of Excellence create customized educational programs and presentations, in collaboration with AIF Institute Faculty Members comprised of industry leaders—global investors and leading investment firms—and complemented by the AIF Academic Board.  The AIF Institute's ability to customize the programming to the ever-changing needs of the investor community provides a unique interaction among investors, AIF Institute faculty, and all AIF stakeholders. 
The AIF Institute identified the need for the Centers of Excellence as a resource for institutional investors' investment programs and portfolios facing unique and evolving challenges in the markets and macro environment. The AIF Institute is launching four key Centers of Excellence throughout 2021, including:
Center for ESG and Sustainable Investing
Center for Insurance Investing
Center for Private Capital Investing
Center for Financial Innovation
Among the World's Most-Respected Thought Leaders in Finance Academia
AIF is proud to be affiliated with the world's leading finance academics.  AIF's Academic Board is chaired by Harvard Business School Professor of Investment Banking Josh Lerner. 
The AIF Institute will provide a forum for these academics to foster the work of each Center by showcasing both their research and research from leading investment firms and investors.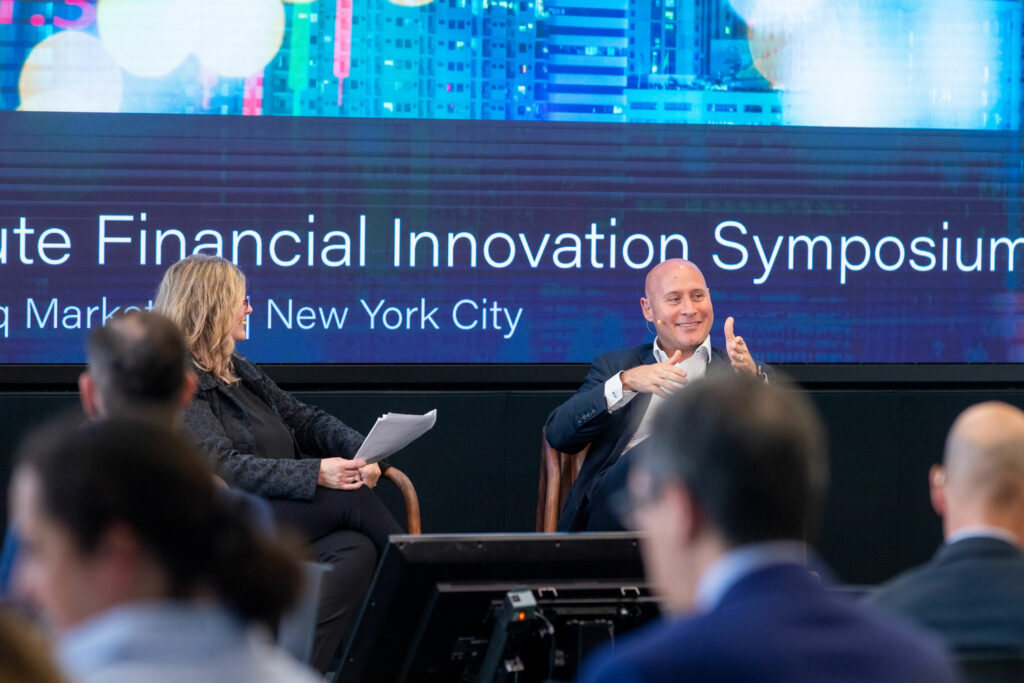 The AIF Institute Center for Financial Innovation (CFI) Hosts Inaugural Symposium
Keynote Interview: Technology Over the Last Two Decades
Featuring: Oliver Albers, Executive Vice President, Head of Investment Intelligence, Nasdaq; Interviewed by: Melissa Waller, President, AIF Institute
The CFI is devoted to the study of new and evolving investment tools, ideas and structures. It has three core areas of study: (i) decentralized finance, including digital assets and other blockchain-based technologies;  (ii) data analytics and the use of big data, machine learning and artificial intelligence to improve investment performance and processes; and (iii) other financially innovative ideas and structures arising out of finance academia, institutional investing and asset management.