Official launch of AIF's fourth Center of Excellence, former Oklahoma Deputy State Treasurer named as Executive Director, and expansion of Financial Innovation Center faculty among announcements, as the AIF Institute takes center stage at AIF's Annual Investors' Meeting in New York City
New York, New York / February 10, 2023
The AIF Institute, which is the educational arm of independent economic think tank AIF Global (https://aifglobal.org), announced the launch of its fourth Center of Excellence—the Center for Private Capital Investing—at its 2023 Annual Investors' Meeting in New York City.
The AIF Institute also announced the addition of former Oklahoma Deputy State Treasurer Andrew Messer as its new Executive Director.
AIF Founder and CEO Brant Maller described the new Center, "Of the AIF Institute's four Centers of Excellence, the one that aligns most perfectly with AIF's focus on the best use of alternative investments in institutional portfolios is the Center for Private Capital Investing. The Center will enable the AIF Institute to drill deeper in its study of alternative investments and to serve as a continuous, real-time resource to the world's largest institutional asset owners."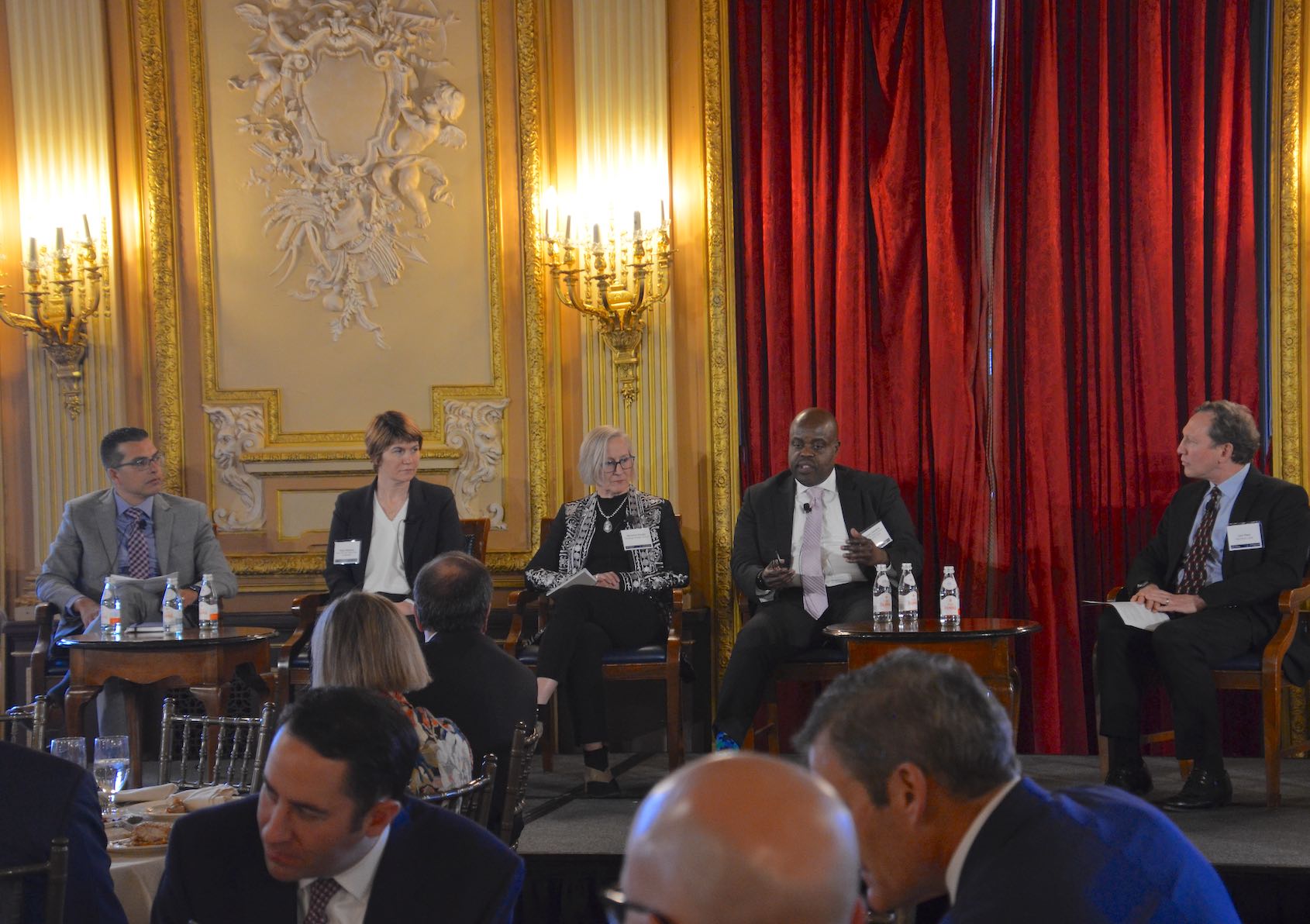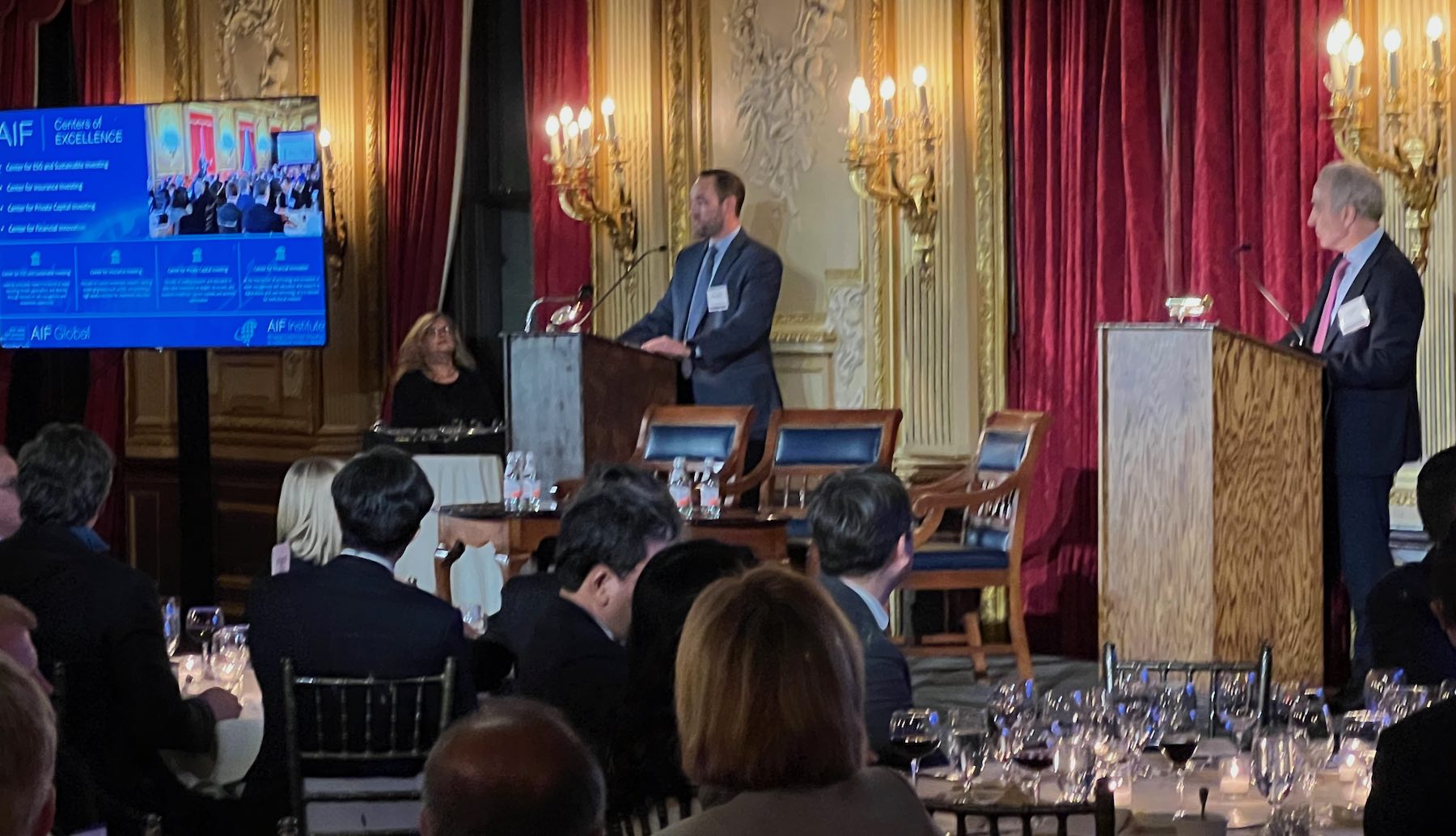 AIF Institute President Melissa Waller added, "We are thrilled and honored to have Andrew Messer join AIF senior leadership as the Executive Director of the AIF Institute. Andrew has the perfect background and skill set to help institutional asset owners employ academic research and industry thought leadership to make best use of alternative investments such as private equity, private credit, real estate, infrastructure, and other diversifiers in their portfolios."
Andrew Messer said, "It's an honor to be a part of the extraordinary team.  I look forward to collaborating with the leadership, boards, and AIF Institute fellows, all of whom continue to raise the bar in our collective mission of helping institutional asset owners achieve their investment objectives."
Prior to joining AIF Global, Mr. Messer served as Deputy Treasurer for the state of Oklahoma. During his time in the State Treasurer's Office, he served in many capacities, including overseer of the State debt as its Bond Advisor, Chair of the Oklahoma Public Employees Retirement System, and head of public policy for the State Treasurer's Office. He has also been actively involved with the National Association of State Treasurers for nearly a decade and was instrumental in supporting the creation of the National Institute of Public Finance at Pepperdine University.
In addition to Mr. Messer's appointment, the AIF Institute also announced that Former New Jersey Treasurer Ford Scudder joined the Center for Private Capital Investing as a Fellow and will serve alongside former Florida State Board of Administration Executive Director-Chief Investment Officer (CIO) Ash Williams, former Maine Public Employment Retirement System CIO Andrew Sawyer, former New York City Retirement System CIO Larry Schloss, and former Employees Retirement System of Texas CIO Tom Tull.
In conjunction with Mr. Messer's and Mr. Scudder's appointments, CBRE Investment Management (CBRE) was named a Founding Faculty Member of the Center for Private Capital Investing.  The Center debuted at AIF Global's Annual Investors' Meeting in New York City as part of a fusion panel with the AIF Institute's Center for ESG and Sustainable Investing.  Former New Mexico CIO and current CBRE Managing Director and Chief Investment and Pension Strategist Dominic Garcia helped lead the panel discussion.
CBRE is joined by the following Center Faculty Member Firms: Ares Management Corporation, The Carlyle Group, Franklin Templeton, GCM Grosvenor, Wafra, and 400 Capital.  Together, these industry leading firms will help to create customized programming and research and other resources to the Center.
Cboe Joins Coinbase and Nasdaq as a Center for Financial Innovation Faculty Member
A timely announcement during the second annual AIF Institute Financial Innovation Symposium, which was conducted as part of AIF Global's Annual Investors' Meeting, was Cboe Global Markets (Cboe) joining the Faculty Board for the Center for Financial Innovation.  Cboe joins founding faculty members Coinbase and Nasdaq. Catherine Clay, Executive Vice President, Digital and Data Solutions at Cboe, spearheaded the organization's participation in the Symposium, providing valuable insights during the Follow the Data financial innovation panel.
The Center for Financial Innovation continues to encompass three main areas of focus: (i) digital assets and blockchain; (ii) artificial intelligence (AI), big data, and machine learning; and (iii) new and interesting financial structures and ideas.
About AIF Global and the AIF Institute
AIF Global is an independent economic think tank with the mission of fostering the exchange of best ideas, practices, and information among institutional investors globally to help them achieve their investment objectives. Since its inception five years ago, the AIF Institute has been a leader in providing customized education to institutional investors globally. https://aifglobal.org
About CBRE Investment Management
https://www.cbreim.com
About Ares Management Corporation
https://www.aresmgmt.com
About Carlyle Group
https://www.carlyle.com
About Franklin Templeton
https://www.franklintempleton.com
About GCM Grosvenor
https://www.gcmgrosvenor.com
About Wafra
https://www.wafra.com
About 400 Capital Management
https://400capital.com
About Cboe Global Markets